What to see in a day in a city like Florence? It is certainly a  difficult question.
Florence !!! How beautiful it is! I could talk endlessly about it priceless heritage of art, but in one day one could not describe everyting, let alone visit.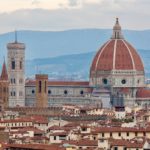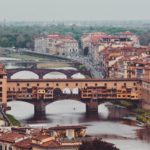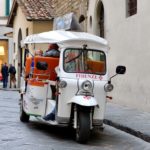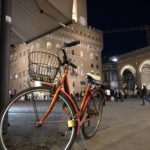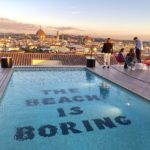 What to see in Florence and how to get there?
The best way to come to Florence is by train, the station is in the center and is called Santa Maria Novella. Of course, you could come by car, but parking is expensive and there are few more you will have to walk a long way to get downtown, so in my opinion it's a waste of time.
Top 3 in Florence from where to admire.
Three most important sights of the city are the Cathedral of Santa Maria del Fiore, Giotto's Bell Tower, La Torre Della Signoria (also called Palazzo Vecchio). These three beauties protrude from the sea of Florentine roofs. And what better way to admire them? Certainly having a drink from the panoramic terrace. I recommend 3 places that I like:
Piazzale Michelangelo.
Rooftop SE · STO on the sixth floor of the Excelsior hotel in Piazza Ognissanti, 3.
Rooftop The Student hotelin viale Spartaco Lavagnini, 70.
In the historic center of Florence you will find a beautiful collection of sculptures "David" Michelangelo, "Persei" Cellini and others that tell the story. The Piazza della Signoria has the most important historical events of the Florentine bughesia.
Florence and museums.
I would say that Florence is like abig  a museum under the sky. The city was founded by the Etruscans and then taken by the Romans. Numerous treasures are found in Florence.
There are 87 museums in this beautiful city, the Uffizzi Gallery is more famous though. Obviously there will be a long queue to enter, as in all famous places, the crowd of tourists cannot miss the occasion. So I suggest you get the ticket in advance, buying it online.
And here you can find the guide and tickets for the whole day.
Typical dishes to eat in Florence.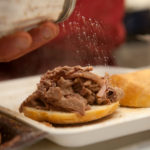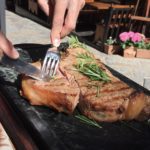 Central Market Florence.
Often in tourist cities you risk to eat really bad or spend too much, that's why I also recommend places to eat.
Mercato Centrale in Florence is a great place to taste the typical products and dishes prepared by artisans who know their products in depth. The market is frequented by locals, students and tourists.
After taking a day's walk if you have time or you have what day n more I recommend these activities to do:
Here you will find all the sporting activities to do. Have a good time :).