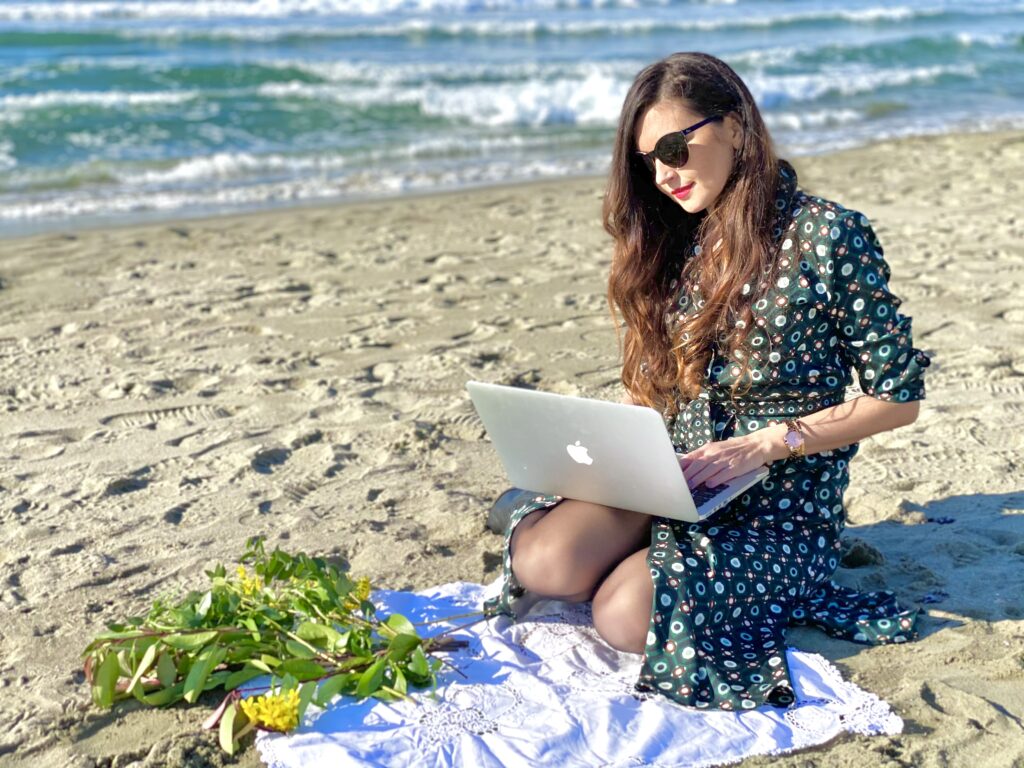 Travel is an emotion you deserve!
My name is Olga Zayats. Thanks to this blog I work as FILMMAKER and SMM (social media manager). Here I provide tourists with useful information about beautiful Tuscany and help companies and various businesses tell their stories.
How was my blog born?
I really love traveling, and with my video camera and briefcase I'm always ready to go. This blog was born from my two great passions: photography, which is now also videography and travel. Therefore, I decided to combine my two passions and knowledge of WEB MARKETING in this blog to tell you about Tuscany, starting in 2017.
Thanks to all this I discovered the new profession – videography. I took several courses and now I'm a video maker. I shoot for companies, weddings, events and fashion.
In my articles I share my photos, videos and useful information and interesting places based on my experience.
I also deal with web content writing (copywriter), storytelling and photo & video content.
Follow me on social and share 🙂
🙂