"What to do in Viareggio" is a question that arises every tourist. The city is certainly famous for the sea with clean and well-maintained beaches, but the beach vacation is not everything. This small but comfortable town offers us lots of things to do all year round. Art, shopping, yachting, cycling, carnival, numerous restaurants, friendly reception to our four-legged friends, all this makes this city so unique.
Beaches and the sea of  Viareggio.
The city is famous for the sea and its bathing establishments, as it is known, treated in detail with the golden and clean beach. The good thing is that in Viareggio you can find beach club for every taste and every wallet. Almost all the beaches are private, on the other hand the service has a cost …
To find the free beaches, you have to go to the Darsena district there is Spiaggia della Lecciona, it is also very beautiful, completely surrounded by nature.
Liberty and Art Deco architecture in Viareggio.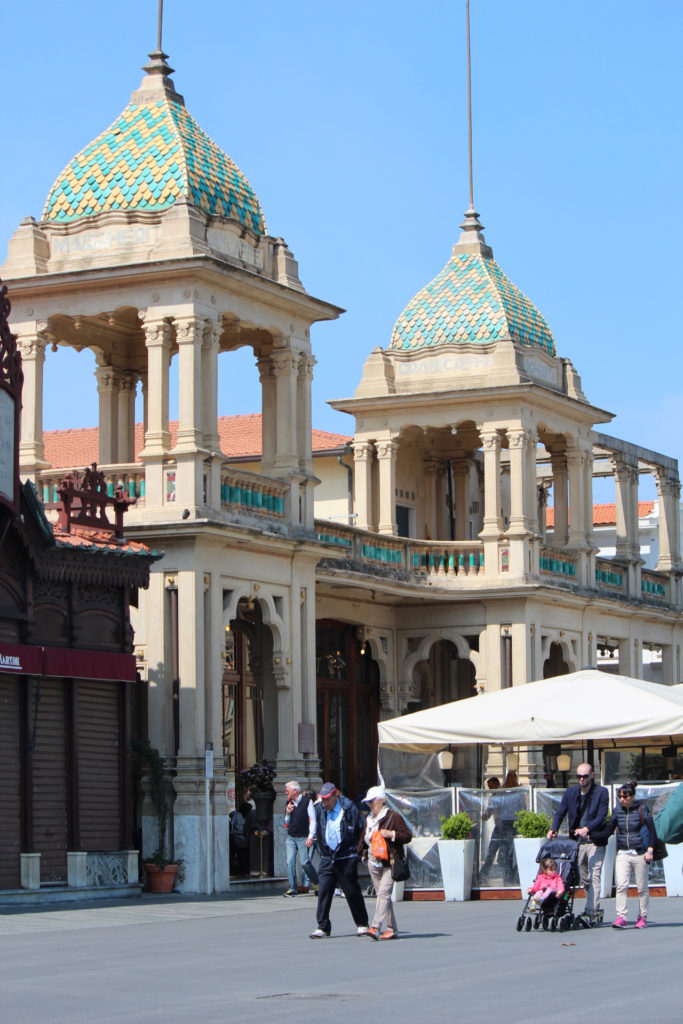 Liberty style defines the identity of Viareggio. Following the beautiful promenade of Viareggio we find the testimony.
Museums in Viareggio
Carnevalotto Contemporary Art Museum: For the first time the collection of contemporary art has been exhibited to the public in the Barsacchi Room, inside the buildings of the Cittadella del carnevale in January 2012.

Villa Argentina– is a liberty jewel. After 30 years of abandonment it is returned to the city as a public building, an open space for initiatives, exhibitions and meetings. A restoration that lasted 14 years and cost almost 8 million euros.

Villa Borbone– it is surely among the most fascinating historical places of the city, protected by a fence that delimits the garden, overlooking a monumental gate on Viale dei Tigli, it is placed in the center of a large agricultural estate and immersed in the park of Migliarino S.Rossore Massaciuccoli.
Italian quality Yachting.
From May 9th to 12th in Viareggio VERSILIA YACHTING RENDEZ-VOUS takes place. A unique exhibition event of its kind, it is an event that presents new models and technological innovations.
If you have a car, leave the car in Viareggio and take the bike.
City Bike.If you are in Viareggio, you don't need a car here. Very long walk has a bike path. Almost all hotels have bicycles for their customers. Book a stay in Viareggio. If you do not have a bicycle, you can rent it in the park.
Cycling.The Versilia area is perfect for cycling. Many national cycling competitions are held here. Find numerous accommodation facilities that are part of Italy bike hotels. Click here for bike routes In Versilia.
There are several things to see and do in Viareggio, it's up to you to decide what and when :).